Whether your school calls it physical education or gym class, in High School, there are some basic gym bag essentials you should pack to make sure you have what you need to be sporty and still keep it fresh after gym class.
Here is the low-down on what to pack in your gym bag when you are running to PE from class or from classes to sports practice after-school, then from practice and games to work.
Don't let your high school athletic life conflict with your desire to smell good and look cute (whatever that standard is for you).
This post contains affiliate links for your convenience, including Amazon Affiliate Links. If you click through and purchase through a link I may receive a commission. Check out our disclosure and privacy policy here.
Gym Bag Styles perfect for High School Girls
So first, let's pick out a suitable bag that matches your style to put all your gym bag essentials inside. Big enough to fit it all, but small enough to fit in your locker and not make you feel like a bag lady walking down the halls. If it can fit under your seat in the class, it's a bonus.
Duffle
Small Backpack
Cinch Sack
Tote Style
Zip Clutch Cosmetic Bag Style
Duffle Bag
The Duffle Bag Style is what most people think of when they think of a gym bag. I know my daughter likes this style because in school she already uses a backpack for her 25 pounds of books and binders and laptop that she carries around all day.
So a bag that she can carry in one hand is the best bet for her while she texts on the other. A duffle comes with a shoulder strap to toss over her shoulder or smaller handles that she can drape onto her forearm when using the other two hands to text when walking between classes. Seriously, you gotta consider this stuff nowadays!
In addition, this style was most convenient for her because it fits into her locker while still being big enough to carry all her gear for volleyball practice after school. Like her volleyball shoes, kneepads, and after-school food snacks, etc.
Cinch Sack
The cinch sack is perfect when you don't need to carry anything really bulky. If all you need is your running shoes, socks, and a pair of shorts, the cinch sack can handle that easily.
Also, the cinch sack closes up very easily. You can wear it on your front without it getting in your way while you are looking down at your phone, and it's not very bulky.
Tote Bag
A tote bag is another alternative to the duffle bag or cinch sack. It doesn't interfere with your backpack and can be carried with one arm or hand.
The only thing about a tote is, they are usually open tops with no zipper. That can be tricky if you don't want everybody seeing what's in your bag, or if it tips over in class, having your things spilling out on the floor.
Small Backpack
If you prefer a backpack style, why not try a small backpack that is just big enough to fit sneakers, clothes, and the toiletry essentials you'll need? Make sure that it's small enough for your locker, and is still comfortable to wear your favorite way. This one has the added benefit of being cute enough to wear outside the gym.
Zipper Clutch/Cosmetic Bag
Now, if you are already dressed for gym class and you don't need extra athletic shoes, or you don't expect to have to change your clothes, then a medium-to-large cosmetic bag should be perfectly fine, and could fit into your backpack for school.
A cosmetic bag can fit all the essentials you may need for freshening up after PE and be on your way.
Speaking of essentials for freshening up after physical education classes, check out the list below.
Gym Bag Essentials
Toiletries in your Gym Bag for Freshening Up after Running a Mile
When you have to run the mile at gym class, you may be a little sweaty afterward. If this gym is during the 2nd period and you have the rest of the day to look forward to, you may want to freshen up after all that perspiration. Give these items some consideration for your bag. They can be included in your zippered cosmetic bag.
Travel-sized makeup wipes. Not just for makeup, will also clean up sweat, dirt, and grime. Just what you need for completely freshening up your face, and you could even give other body parts a wipe after you're done with your face. Sweaty pits anyone? You can get a big pack of 30 of these makeup wipes, but I like how these are individually wrapped so they do not dry out, reducing waste and it keeps your bag light.
Body Cleansing Wipes if you want something more robust for wiping off all the sweat, oil, and dirt from especially active PE classes. These are cool because they are individually packaged, so they don't dry out and you can use it when you need it. Light and travel-friendly.
Deodorant We love this Native deodorant at our house. Even with games and practices, this natural deodorant has not let us down. And it is aluminum and paraben-free for safe protection from any underarm smell.
Body Spray just to make sure you are coming correct to your next class.
Moisturizer – Picking a good moisturizer made specifically for your skin type is so important. Whether you are Normal, Oily, Dry, Combo or Acne-Prone, get a good moisturizer that works for your skin type and your face will thank you and it will behave.
Into mascara and lip gloss? Pack your Makeup
If you are into your mascara, gloss, and tinted moisturizer, then be sure to pack your favorites to touch up your look after PE class.
Hair Care touch up tools
Dry Shampoo to freshen up your hair without water with a few sprays to the roots of your hair.
Travel-sized Hair Brush or Comb
Mousse or Gel in a small size for your curly hair girls to freshen up your do.
A Gym Bag Essentials Must Have: Feminine Products
Well, I really don't need to say much about this, except, make sure you have some on hand at all times. Pads, tampons, and pantyliners. Pick your flavor based on personal preference. Be sure you have backups of these for when you are surprised by mother nature.
Contact Lens Care for your Gym Bag
If you have contacts, don't forget to bring your Contact lens case and a small solution bottle for cleaning out your contacts in case something goes wrong.
Don't forget a Change of Clothes
Don't forget appropriate clothes for PE to change into including a change of undergarments for those extra sweaty days. Shorts, leggings, a t-shirt, etc.
Also remember to pack a pair of sneakers for running, playing, and getting after it if your school shoes are not up to the task.
Music Motivation
Pack an extra pair of headphones for the weight room and warm-ups to listen to your favorite music through your smartphone or smartwatch.
Water and Nutrition
A YETI 18 oz. Rambler Bottle refillable water bottle and protein bars for energy. We like KIND bars the best.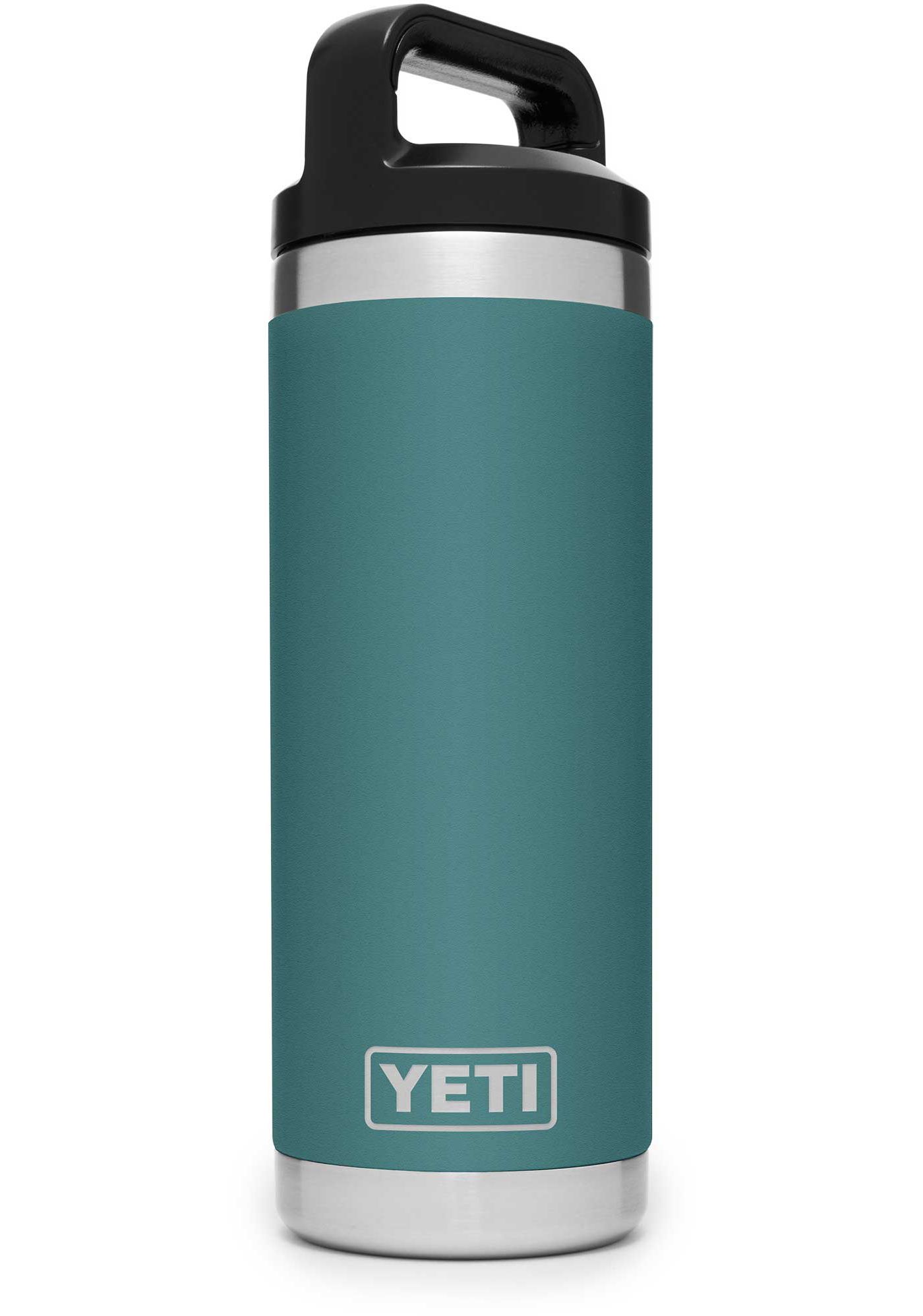 Now you're organized with all your Gym Bag Essentials
You love moving your body and giving your mind a well-deserved break during the day from all the academic learning to have some fun on the field or in the gym. With your gym bag packed with everything you need to clean up after PE, you can get back to your day with ease.
I'm excited for you to feel organized and excited for PE days. Not to mention all these items would work in your sports bag too for practice and game days. I hope these tips help relieve at least one of the stressors in your day. Have a great one and happy organizing!
Our latest posts on Girl Sports:
Chandra is the chocolate-chip loving mother of 2 teenage girls who started over again with a baby boy in her 40's! She is the author of The Mom's Playbook to Conquering Softball Season. She gives other moms the tools they need to prepare their daughters for real life. Her content is centered on helping girls grow up to be well-rounded, equipped, expressive, confident, intelligent, capable, kind and independent.