The volleyball season will be here before we know it. Your favorite athlete would be thrilled to receive one of these uniquely selected gifts for volleyball players who love to celebrate their devotion to the sport of set, dig, and spike.
This post contains affiliate links for your convenience, including Amazon Affiliate Links. If you click through and purchase through a link I may receive a commission. Check out our disclosure and privacy policy here.
Personalized Gifts for Volleyball Players
There is just something magical about seeing your name on cool things. This feeling is particularly true if your name is unique or has a rare spelling. I loved getting personalized gifts when I was a kid (I still do) because you were not likely to find 'Chandra' on any keychain displays in the '80s or even now for that matter.
So here are a few ideas for personalized gifts for volleyball players your athlete is going to love calling her own!
Volleyball Typography DIY Vinyl For Glass Block by GemLights
Check out this volleyball themed glass block. I like this gift. The glass block has lights inside, and it looks so cool in a dark room. Plus, the typography looks neat. Adding your kid's name on there is the icing on the cake.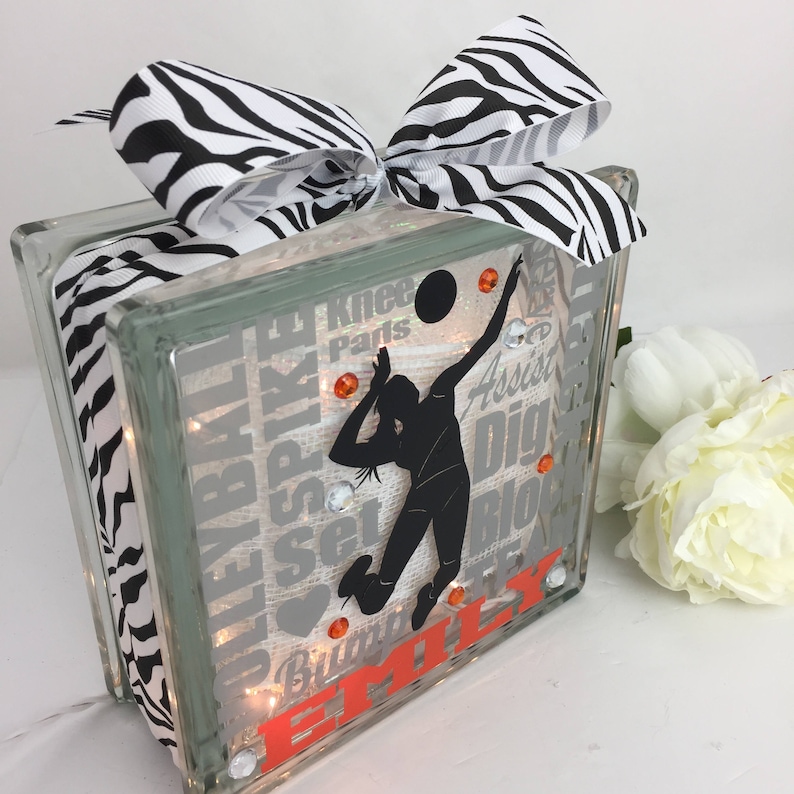 Personalized Wooden Volleyball Wall Art – by CreateYourOwnGift
This is a beautifully made wooden cutout wall art piece. When personalized with a name, this is a unique gift to enjoy for years to come.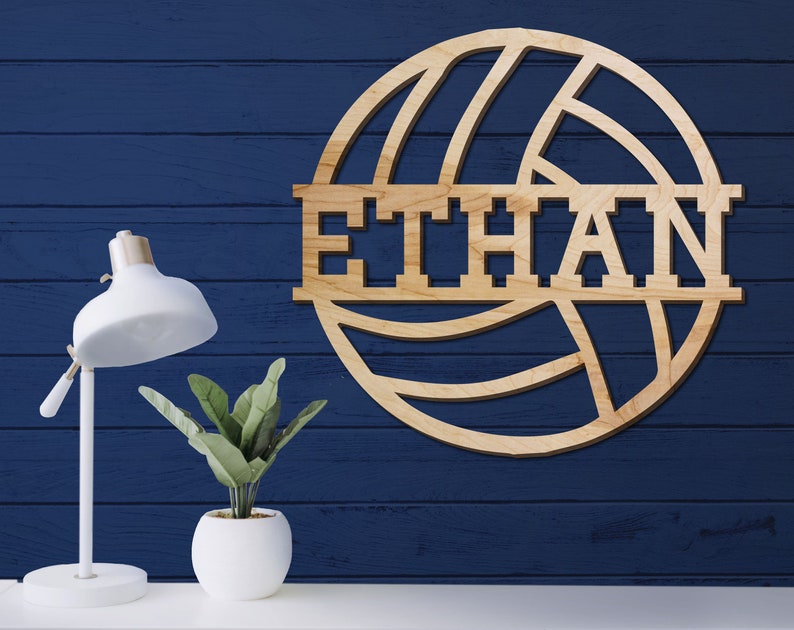 Personalized Volleyball Pillow from the Pillowshack – These glittery gems feature a glitter volleyball with name personalization on one side and your choice of color and patterns, zebra, chevrons, or stripes, on the other.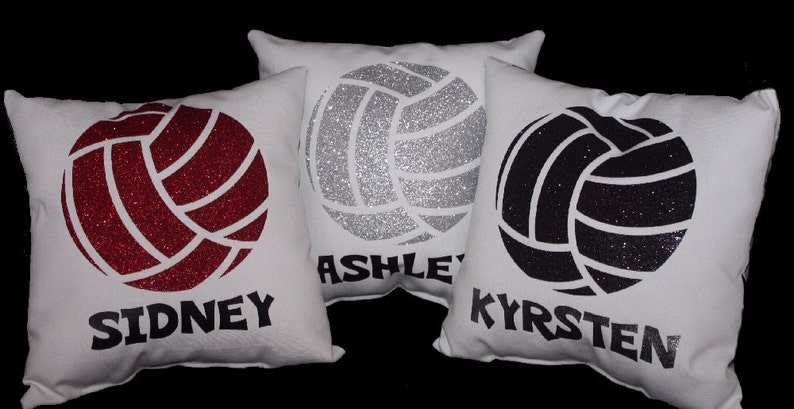 Personalized Volleyball Garden Flags by secondeast
Leave no doubt to your entire neighborhood where your fandom lies! This volleyball set against a volleyball net is a clever backdrop to your player's name and jersey number. Show your player pride today.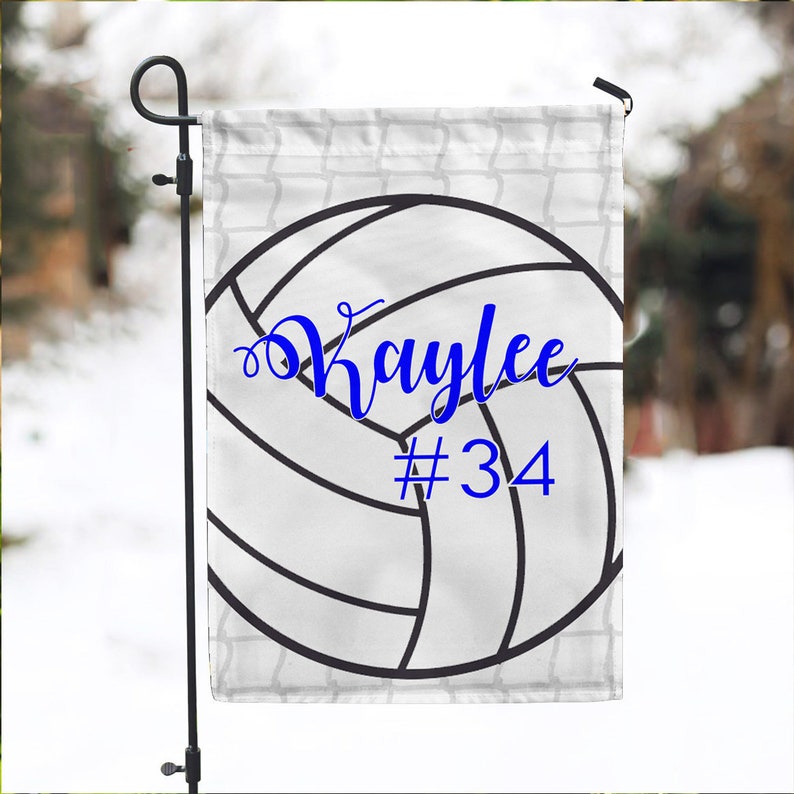 Personalized Volleyball Keyring by SavageMoons
I like this keychain, which can be customized with a letter or without if you just want a volleyball keychain. This as a smart gift for the end of season banquets.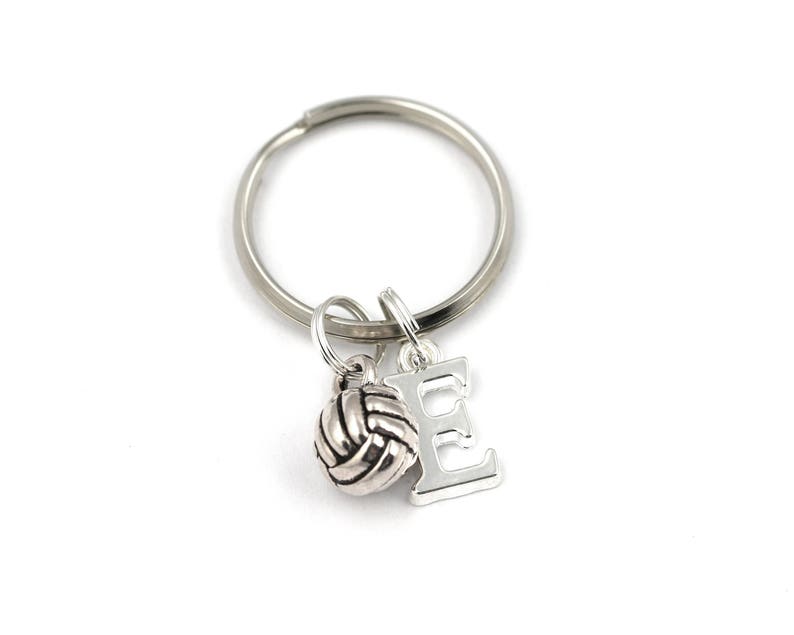 Personalized Vinyl Volleyball Sticker by MousarooMonograms
This would be fun for a computer cover. I am paranoid about putting names on cars for safety reasons, but on a computer or water bottle, this sticker would be cool.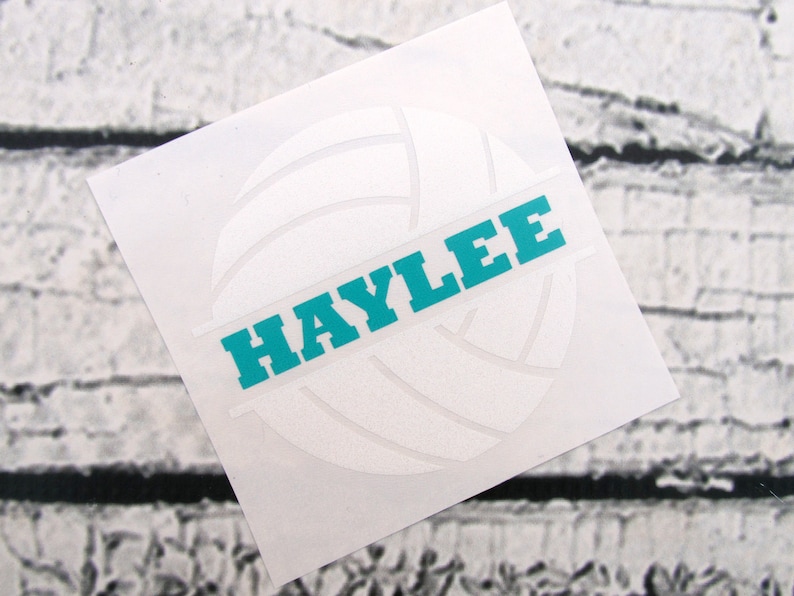 Water Bottle for Volleyball – Water Bottle with Name 24 oz by LarkandLila
There will be no doubt at games, which is your player's bottle with these personalized water bottle gifts for volleyball players.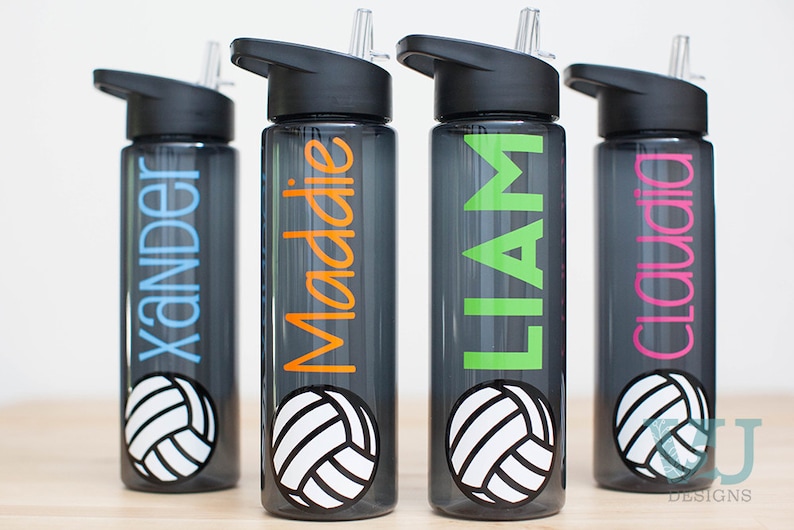 ---
T-shirts & Accessories
There is an abundance of t-shirts with a volleyball theme to pick from. Here are a couple of choices with appealing graphics and fonts.
Volleyball Tee by ComebackKidsApparel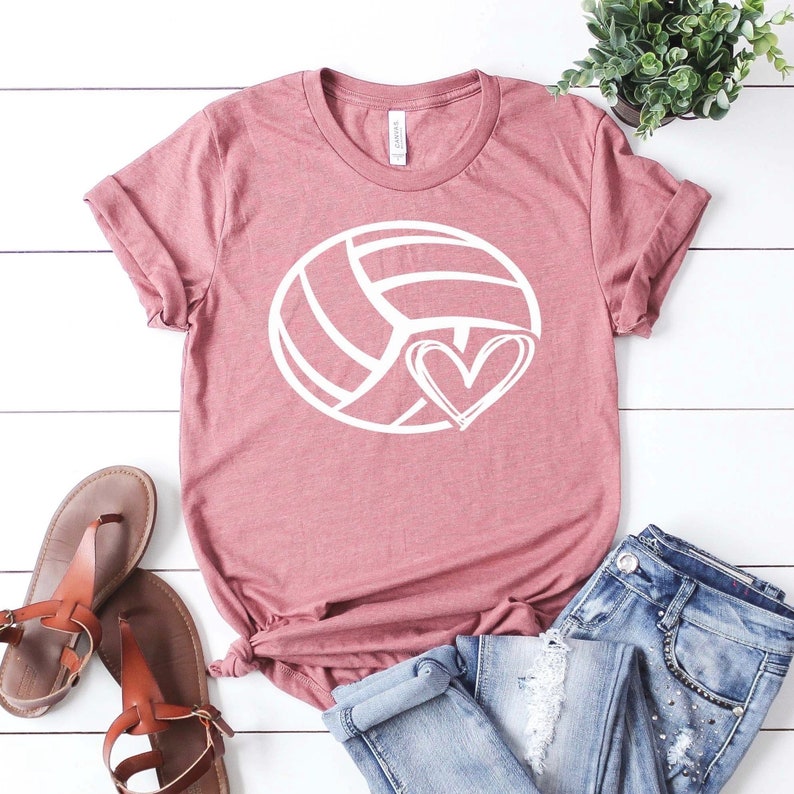 Game Day Volleyball T-Shirt by BibiTeeShop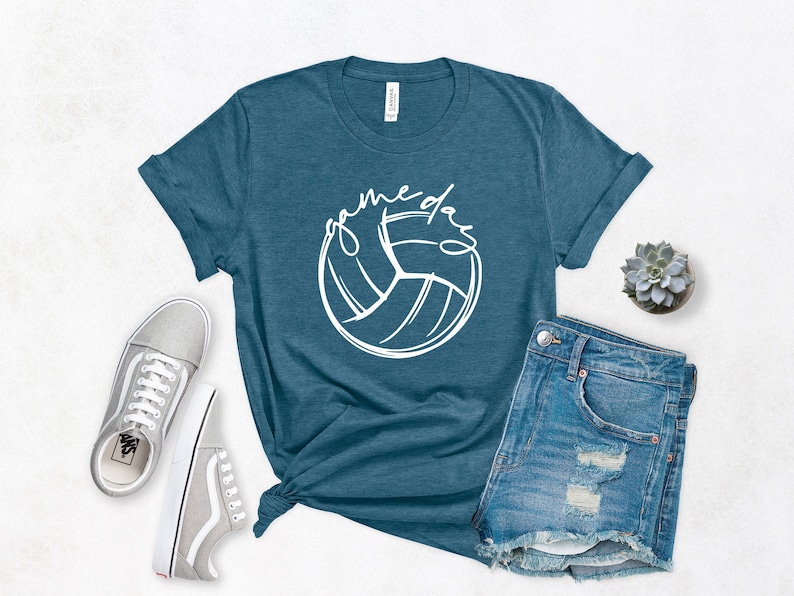 Volleyball Life T-Shirt by SimplyCuteTees
Sterling Silver Volleyball Ring by kandsimpressions
This sterling silver volleyball ring is the perfect jewelry gift for volleyball players or a coach's appreciation gift to show love for their favorite sport.
I like that ring is made of sterling silver. I also like that it is adjustable and fits ring sizes 5-9, which would work for nearly everyone. So you wouldn't need to ask for ring sizes and blow the surprise. This would make a treasured gift.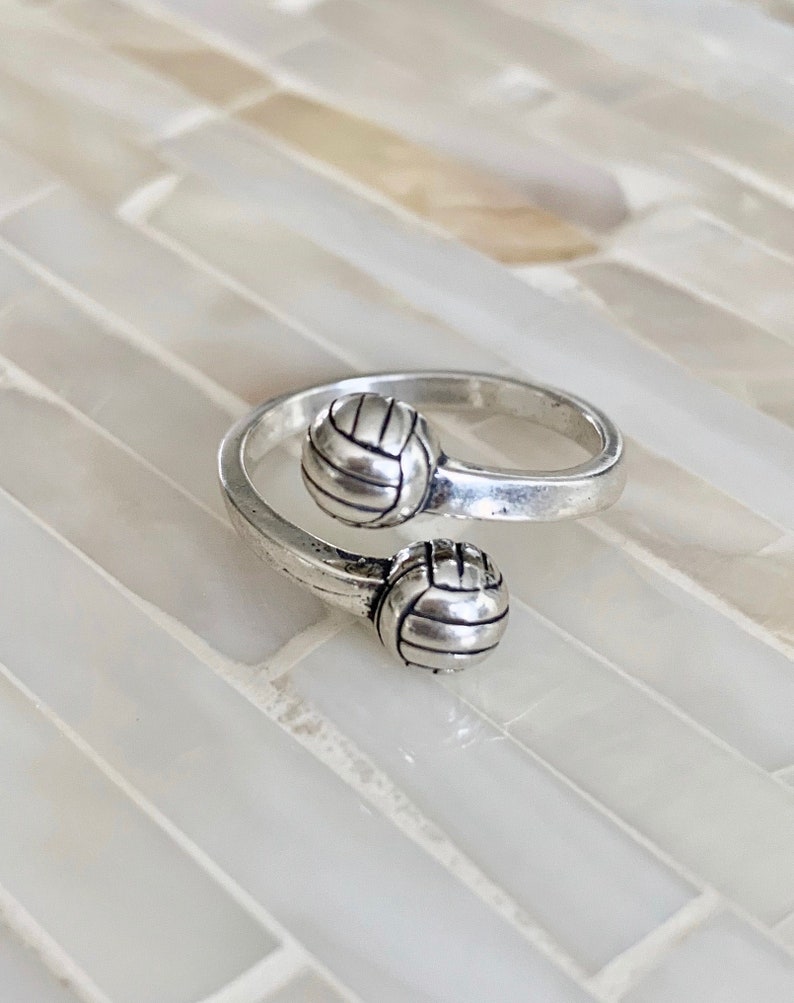 Volleyball Stud Earrings by MichelleriesBoutique
Aren't these the cutest silver volleyball earrings? They are available in different sizes and finishes to customize the look.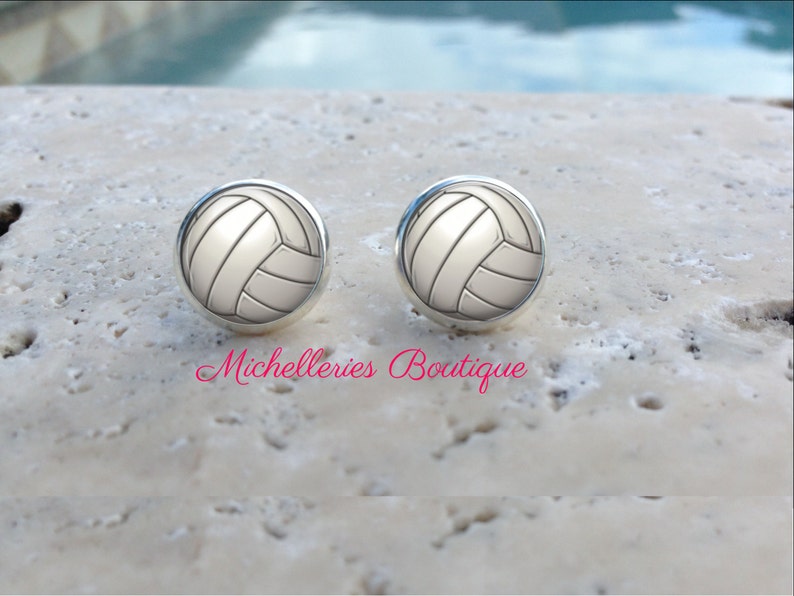 Volleyball Hair Scrunchies – Because – hair scrunchie. Enough said.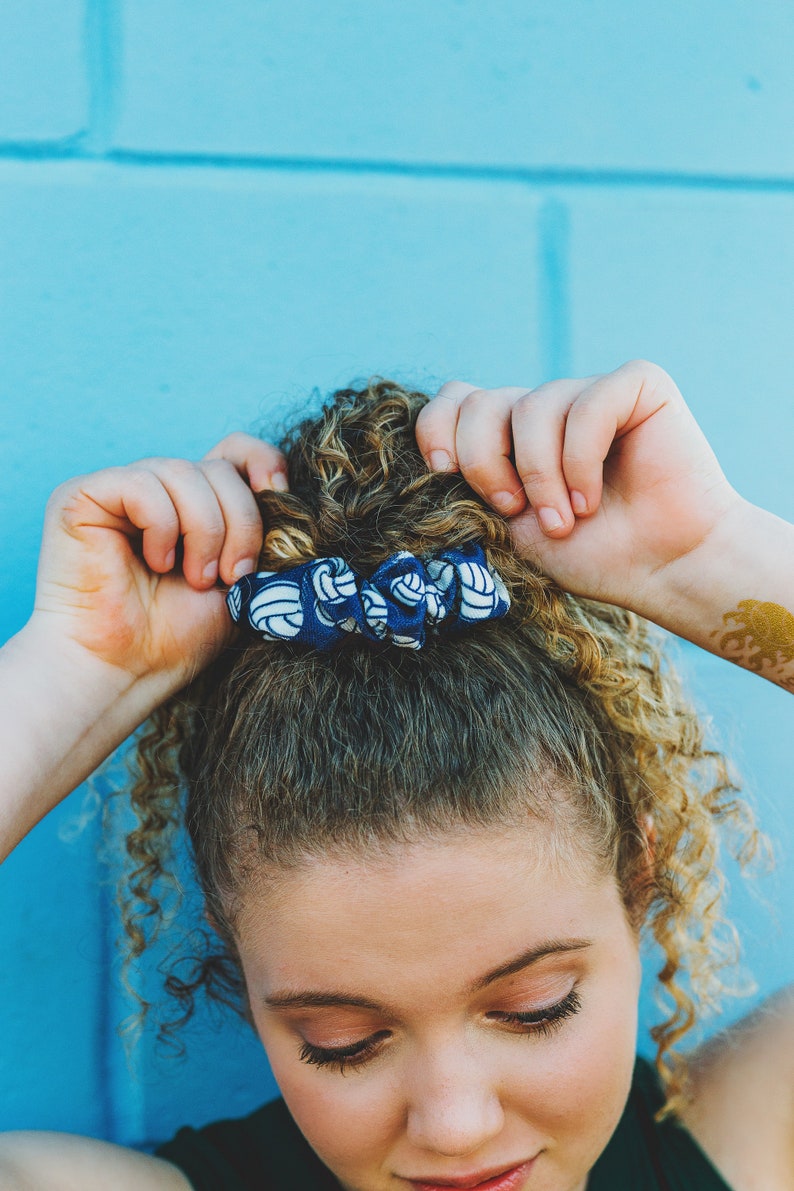 Volleyball Keychains Sure to have a color to match your team's colors.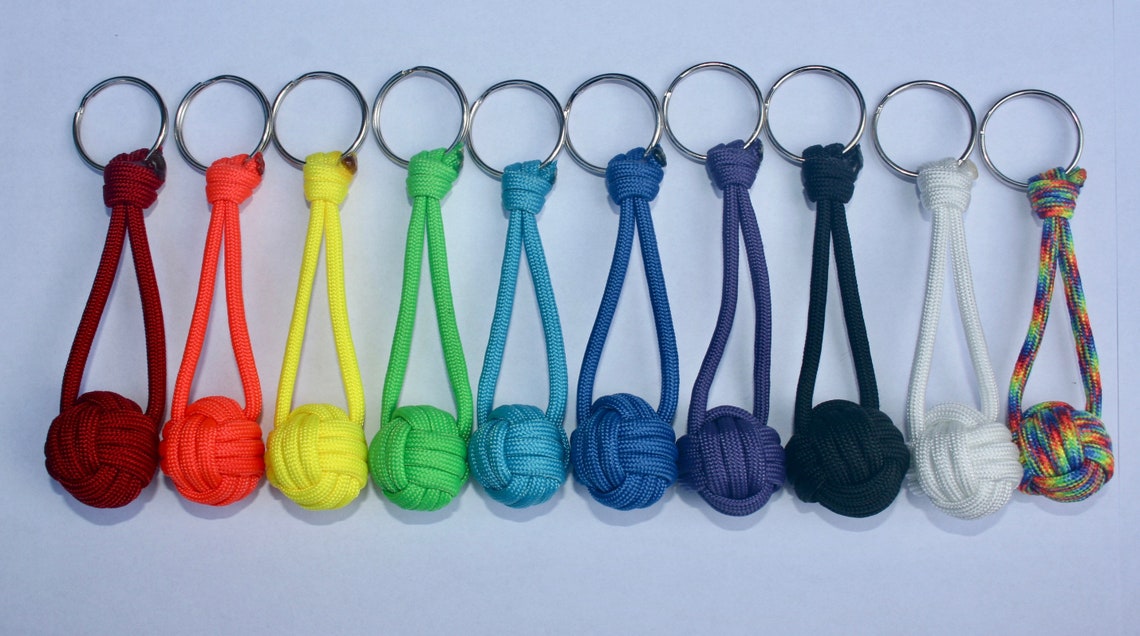 LOVE Volleyball Vinyl Stickers – by NRG Stickers
This vinyl volleyball sticker is perfect for showing off her love of volleyball on a car, water bottle, or laptop.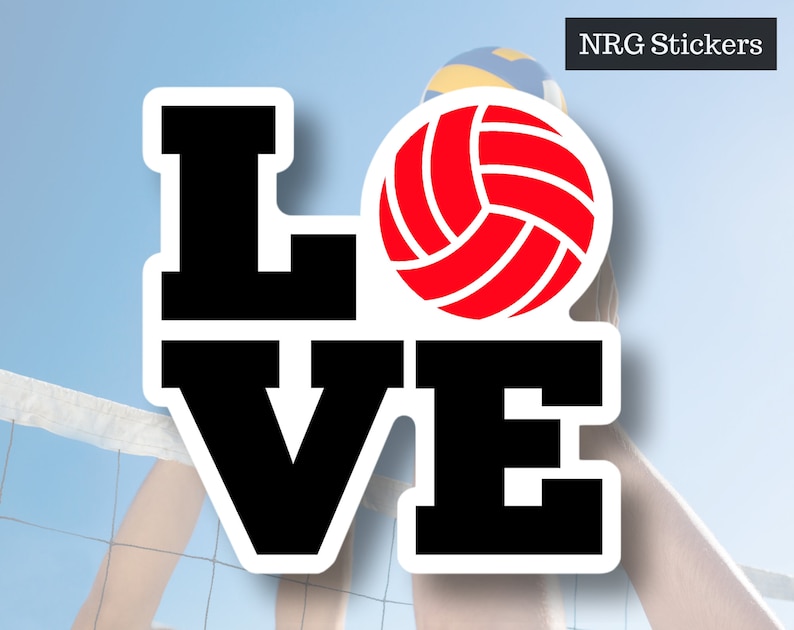 Volleyball Mask by StrokesideDesigns
If you have to wear a mask, may as well show off your love for volleyball while you're at it. Available in different colors and looks comfortable too.
---
Decor for room/art/keepsakes
Personalized Volleyball Poster – by SunflowerStateArt
A graphic word art poster is perfect for decorating an athlete's room. This volleyball version can be personalized with your player's name too!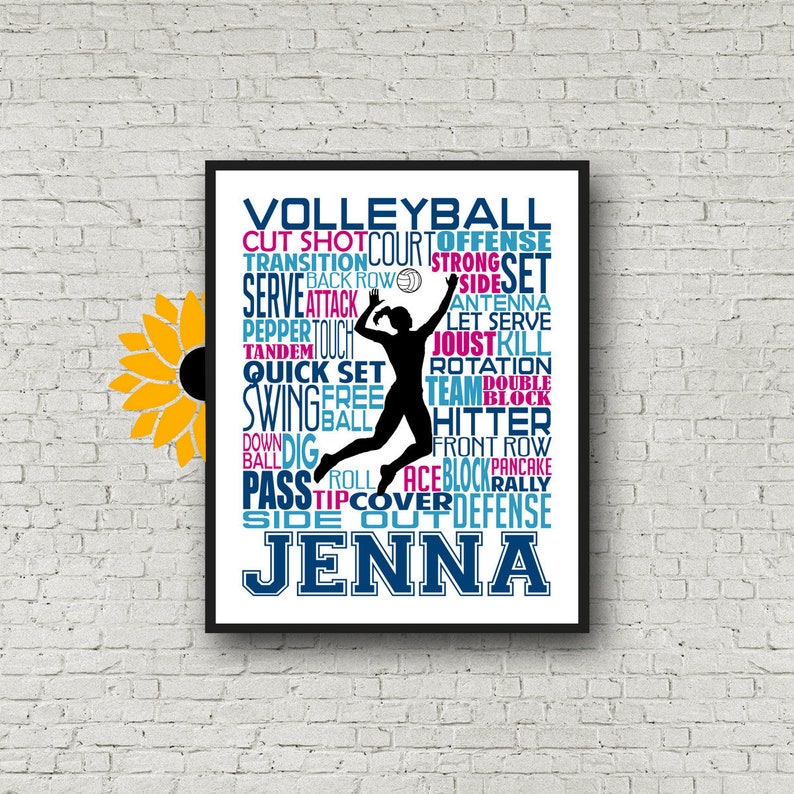 Volleyball Art by FranceesWorld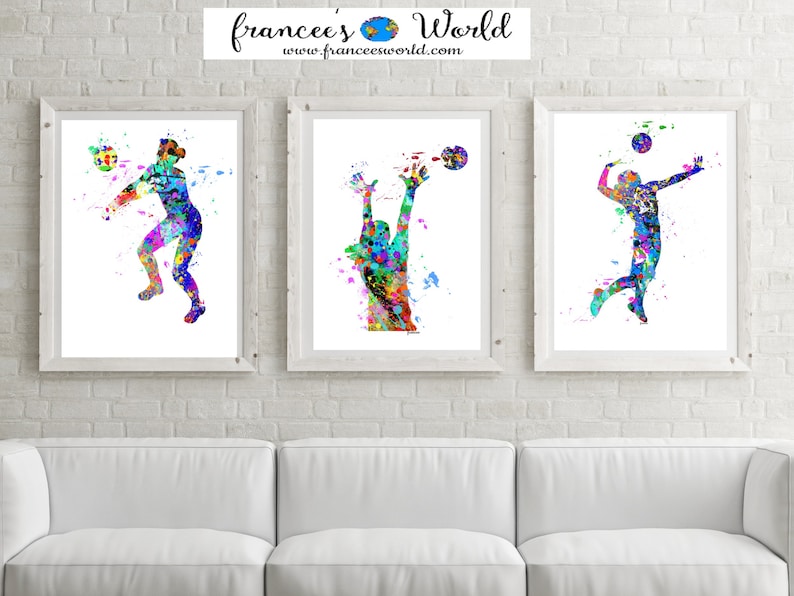 Volleyball Hydroflask Sticker – by HydroStickersCO
If she has a space on her favorite Hydroflask for this specialized volleyball sticker, go for it. It's super cute.
---
Volleyball Gifts for Coaches or Team Moms
Volleyball Mom Shirt – by CDCustomTees
Mom, you know you need a cute shirt like this to wear to games!
Keyring for Coaches – by SportyBellas
This keyring is a good choice for a coach's end of season gift to add to a gift card.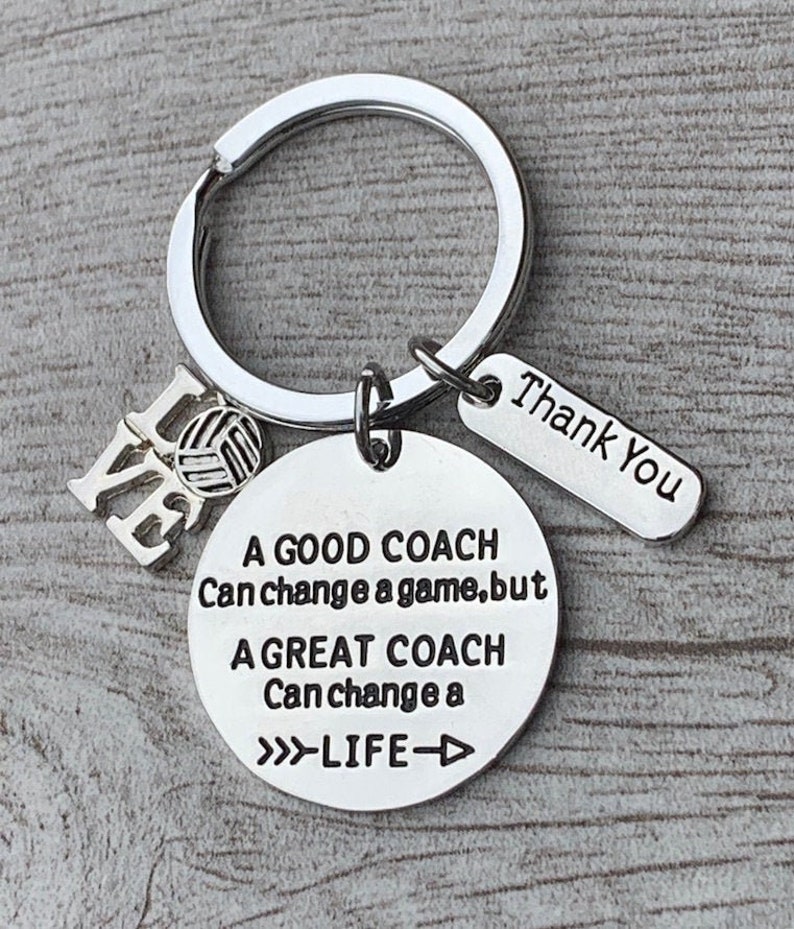 ---
Christmas Volleyball Gift Basket Idea
Volleyball Ornaments by SouthernSavvyDesigns
These personalized volleyball ornaments make great team gifts for volleyball players at the season. A gift they can treasure and keep for a lifetime to recall their days on the court.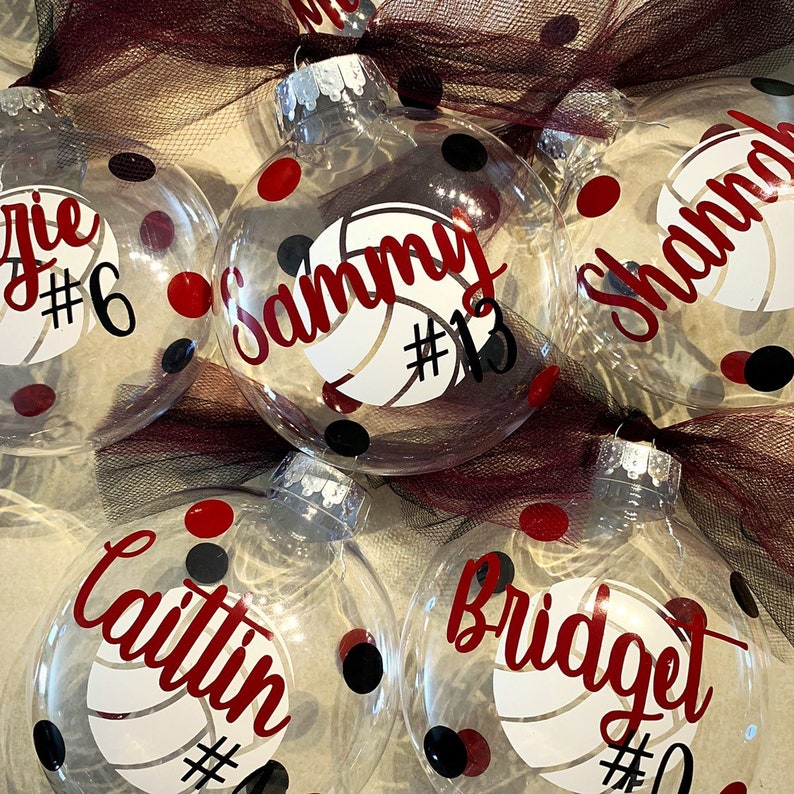 ---
Volleyball Gear Essentials
Do you want Volleyball Gear Essentials for your volleyball player? Check out this article called Volleyball Gear: 13 Essentials She Needs to Feel Cool on the Court.
Before the next volleyball season begins, make sure your player is stocked up with all the volleyball gear, equipment, and essentials your player will need. I have it all laid out right here, from essential volleyball gear to a few extras items that help her feel confident on the court.
Enjoy the volleyball season, and I hope your gifts for volleyball players will help her show off her devotion to the sport in style!
Chandra is the chocolate-chip loving mother of 2 teenage girls who started over again with a baby boy in her 40's! She is the author of The Mom's Playbook to Conquering Softball Season. She gives other moms the tools they need to prepare their daughters for real life. Her content is centered on helping girls grow up to be well-rounded, equipped, expressive, confident, intelligent, capable, kind and independent.