It's true that softball coaches hold a special place in the heart of their players and team parents. Coach is the person who volunteered their energy, time away from their own families, and work, to build up your daughter's life skills, socialization skills, and ball skills. Now you are looking for a way to show your appreciation that is meaningful and sincere. Here are my picks for a gift for softball coaches they will actually use.
This post contains affiliate links for your convenience, including Amazon Affiliate Links. If you click through and purchase through a link I may receive a commission. Check out our disclosure and privacy policy here.
The Practical Gift for Softball Coaches
The batting net and batting tees are great gifts for super dedicated coaches who want to have their own equipment for use year-round. These are useful for extra sets to set up batting stations for practices and game warm-ups. This would be a great gift for softball coaches to use next season, or in the summer if they are coaching a new team next.
A duffle bag is a useful gift for softball coaches who like to organize their gear for games or even for their own travel needs. Why not try getting the bag embroidered with your team name or logo, or the coach's name?
Bat organizer for the dugout
The Easton Bat Fence Rack will hold 12 bats to the fence to keeps bats from falling down in the dugout and keeps players safe from tripping over bats.
Ball Bucket Cover
Easton Coach's Ball Bucket Cover Look at this organizational wonder! This bucket cover might become Coach's favorite gift. A place to keep all the game balls, the scorebook, line up cards, pens, a water bottle, and more. Plus, a padded place to sit. Well, I can see why this would be a really useful gift for softball coaches.
---
The Softball Themed Gift for Softball Coaches
Check out these personalized softball-themed gifts. Try a thoughtful gift for softball coaches they will love.
Softball Coach Solid Wood Home Plate by BulldogTwinsGraphics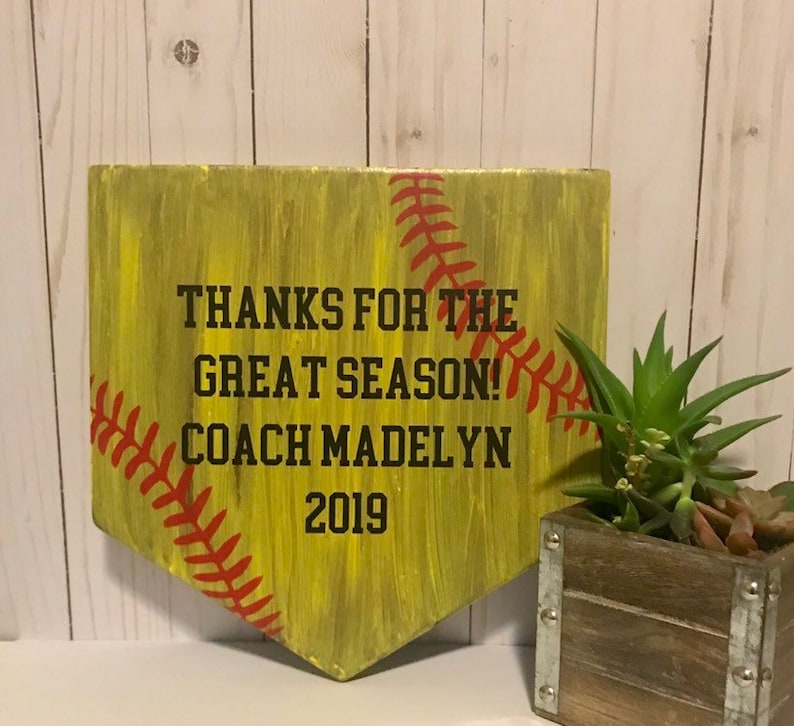 Engraved Miniature Softball Coach Bat Gift , 17″ bat by EngravedHappyism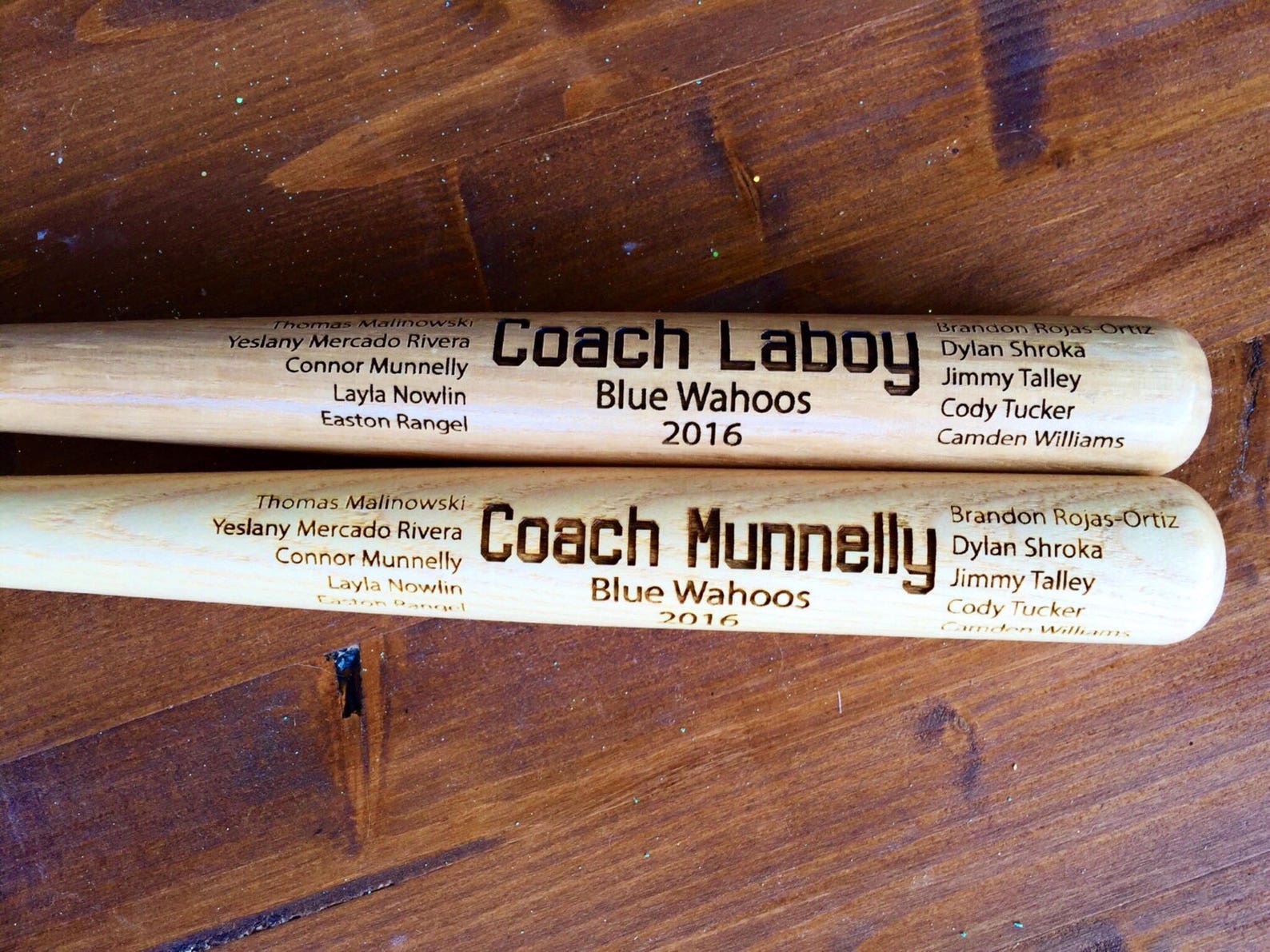 A Good Coach Softball Flower Quote- SPORTS DECOR- Coach Gift by MearsCreations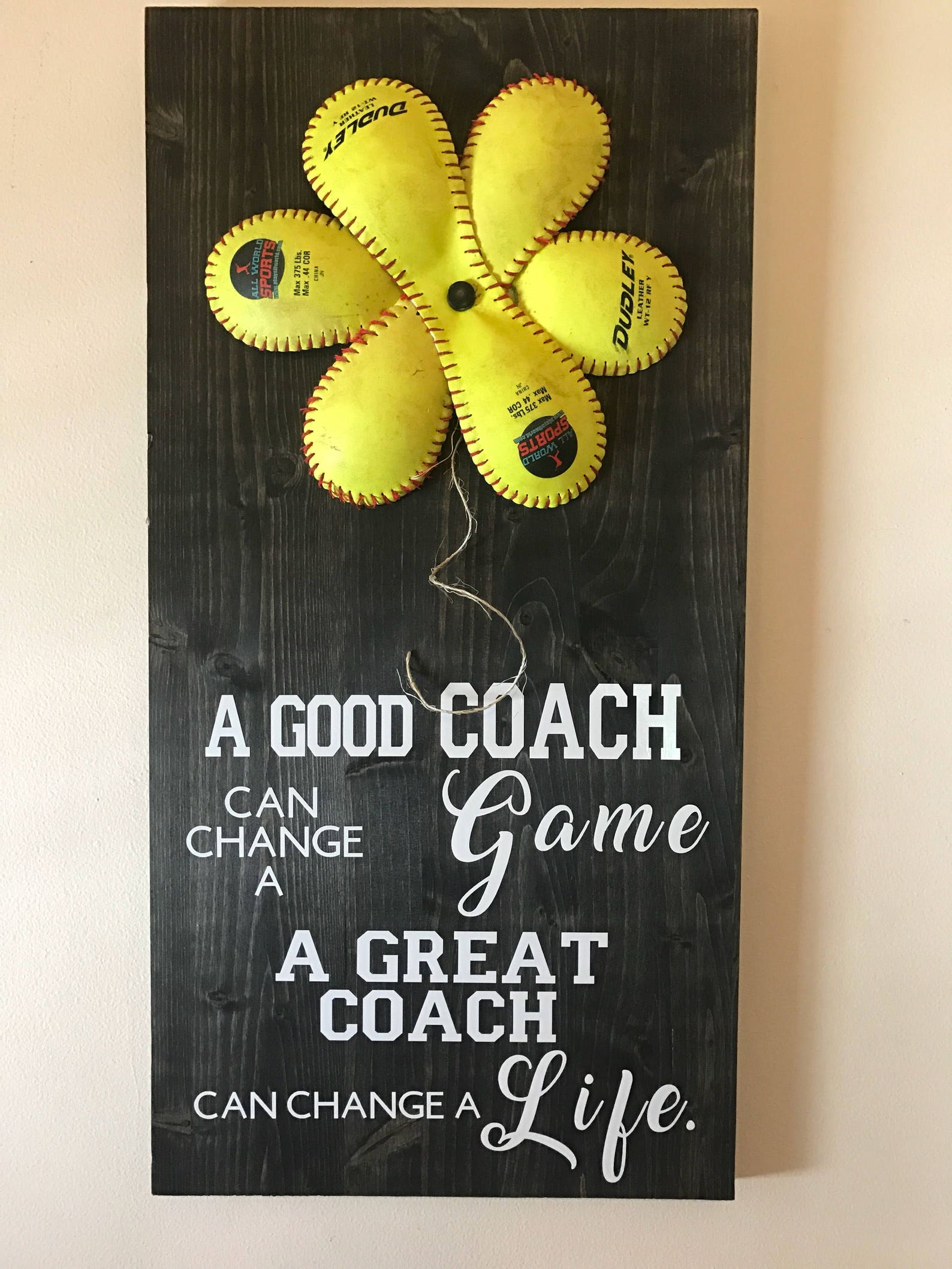 I cannot resist this pint glass! Softball Beer Mug or Pint Glass – Gift for Male Softball Coach.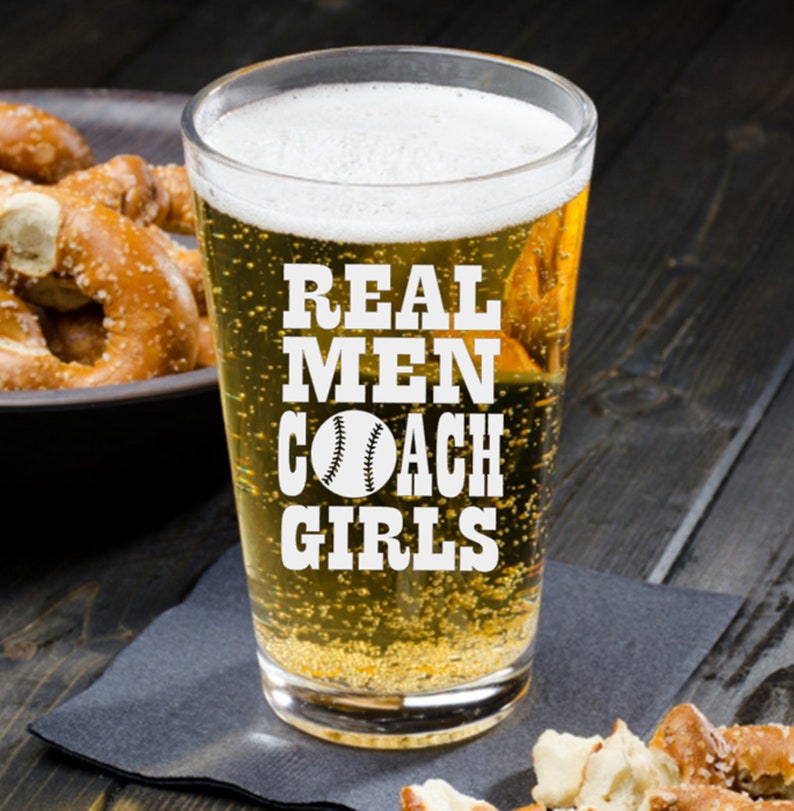 Softball Clipboard Coach's Gift by BeYouGiftsCustom
This useful clipboard can help coach keep track of batting order, use it to keep score, and it serves as a reminder of how important coaches are to the lives of their players. The clipboard can be personalized with your team name, picture, the coach's name, and more.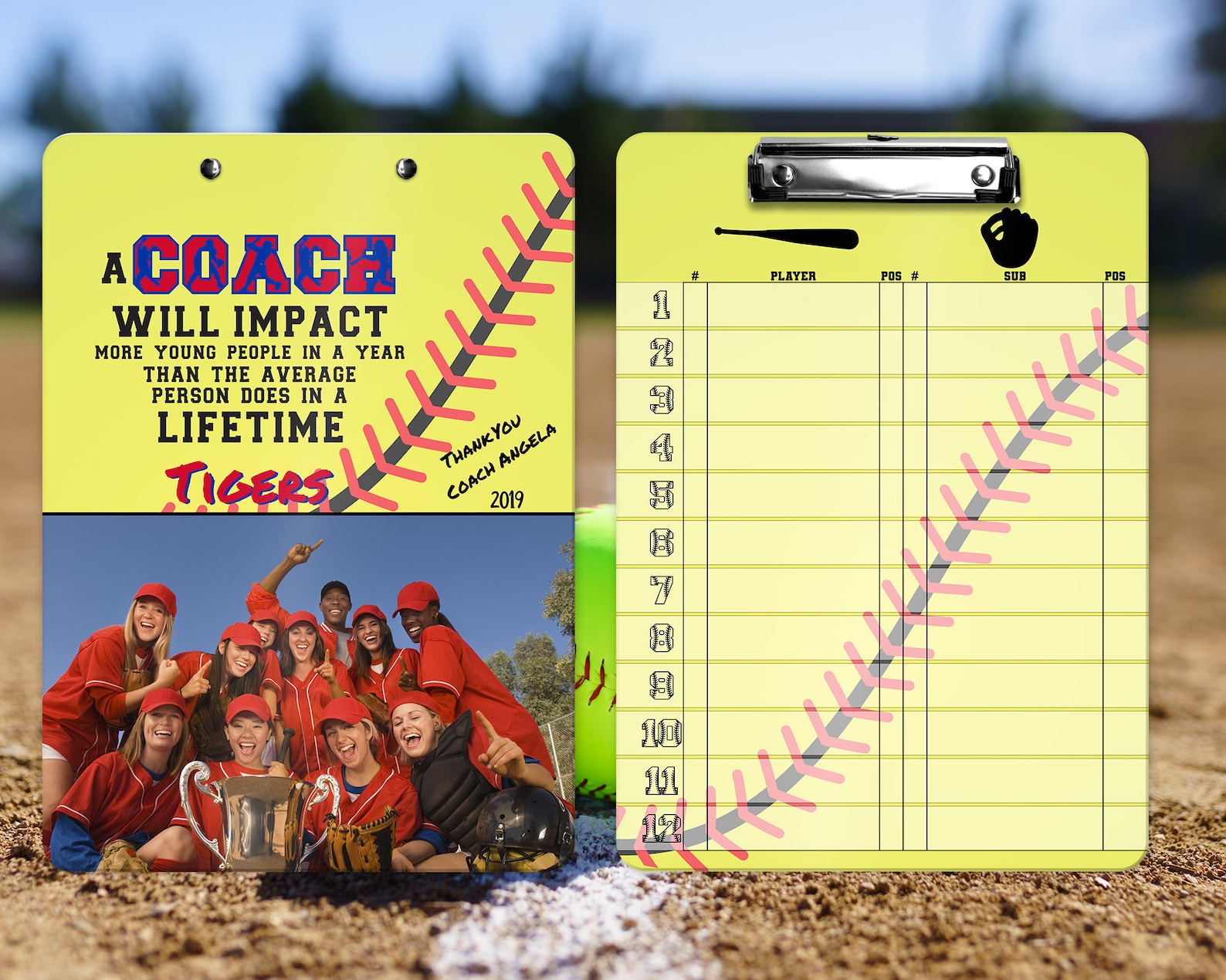 My Favorite People Call me Coach by LunarHabitsApparel
Softball branded t-shirts are very popular. There are many choices on Etsy. And you can find some more of my favorites on this post called 28 Fabulous Gifts for Softball Players who love the game.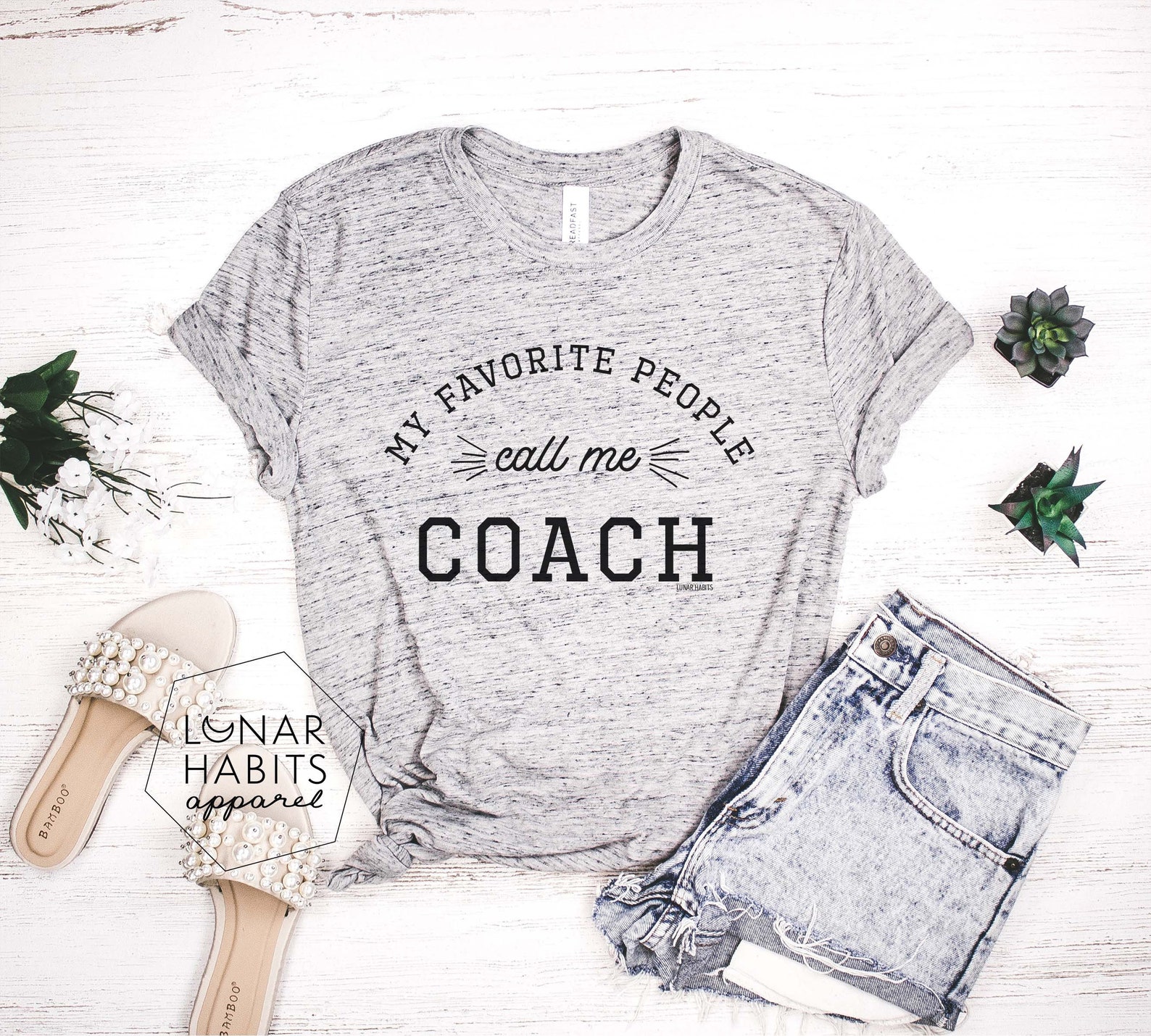 ---
A Team-Branded Gift for Softball Coaches
Your Team Logo
Think about choosing a gift branded with your softball team's logo to serve as a memory of this season and for use next season too. Think new hat, sweatshirt or pullover coach's jacket. Partner with your town's local T-shirt printer or the company you order your uniforms from to see what you can cook up as a special gift for the coach.
College Team or Major League Logo
Let's say your team has a major league or college team equivalent. A hat or sweatshirt from that team would be an excellent gift for softball coaches. For example, say your team is the "Cowboys" as in the Oklahoma State University Cowboys softball team. Those team colors are orange and black. Why not order an OSU Cowboys Hat to wear for the coach to wear to future games?
Incidentally, my daughter got a bright orange OSU Cowboys zipped hoodie as a birthday gift from her best friend one year when we were the Cowboys, and she LOVED repping a college softball team.
Another year, we were the Pirates, so the coach (my husband) wore a Pittsburg Pirates fitted hat that he still loves and wears because of all the fond memories associated with coaching those girls.
Memories of The Team Gift for Softball Coaches
Speaking of memories of the team, a softball signed with messages from all the players would be a TREASURED gift for any coach.
A picture frame with the team's signatures with a team picture would be another great gift.
If you were to ask most coaches, the notes of thanks, appreciation, and love are really more than enough.
Gift Cards aka the quick last-minute gift idea for Softball Coaches
For the coach that has everything, or for a last-minute gift, you can't go wrong with a Gift Card to a favorite restaurant, coffee shop, or store.
Around here, gifts to the favorite coffee/donut shop cards are popular unless your coach is like my husband, who doesn't drink coffee!
A gift card to a sporting goods store is a smart and thoughtful gift for a coach that loves sports when you cannot decide what to get, or just want them to have the choice.
Also, remember the sacrifice of your coach's spouse; it is substantial, as you can imagine. Every minute your coach spends with your kid, she or he isn't with the rest of their own family. So I like the idea of a gift card to their favorite restaurant so they can have a date night together once the season is over.
---
I hope that these ideas for a gift for softball coaches help to give you some unique ideas for what to give as a gift to show your appreciation for everything your coach has done to pour into your child's development.
Your coach helps encourage, mentor, teaches socialization and teamwork, how to handle loss and success in life, teaches good sportsmanship, and so much more. They are one of the most important adults in your child's life. So treat them accordingly.
Hope you had a great season!
Other Shopping Guides you might like
Chandra is the chocolate-chip loving mother of 2 teenage girls who started over again with a baby boy in her 40's! She is the author of The Mom's Playbook to Conquering Softball Season. She gives other moms the tools they need to prepare their daughters for real life. Her content is centered on helping girls grow up to be well-rounded, equipped, expressive, confident, intelligent, capable, kind and independent.